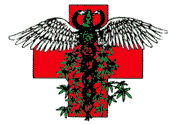 <! b> ===============
From: MICHAEL BENNER
Date: Fri, 31 Jul 1998 12:58:32 EDT
To: Remembers@webtv.net
Subject: Benner / McWilliams
Genie ---
Just a note to tell you that I talked about Peter [McWilliams]'s arrest and incarceration on my KPFK show last night. But more importantly, I want you to know how much I appreciate all the time and effort you're putting into this. It's not really about marijuana anymore, it's about liberty, democracy, and due process.
It may, at times, seem like your efforts are having no effect, but remember Margaret Mead's words:
"Never Doubt That a Small Group
Of Thoughtful, Committed Citizens
Can Change The World.
It's The ONLY Thing That Ever Has!"
Carry on, girl. --- Michael
===============